They say an image is worth a thousand words. And they are right! The images revolutionized humanity and defined the digital era. Each image has the power to tell a unique story expressing things which can hardly be described in words. With this in mind, we have built a beautiful, yet elegant Instagram Widget to bring you spectacular images and share them on your website. Just add the Instagram ID and amaze your visitors with stunning images and unforgettable emotions!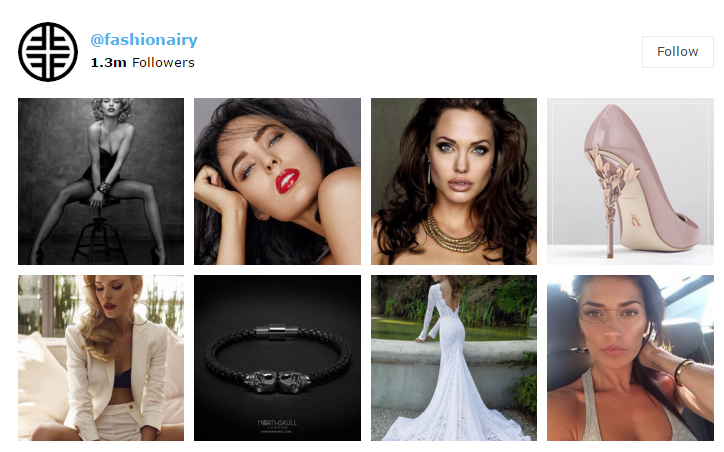 How do i set the Instagram Widget?
It can be added to pages or inside the widget area as a sidebar element. The widget/block settings include:
Instagram ID:
Enter the ID as it appears after the Instagram URL (ex. http://www.instagram.com/myID)
Instagram header:
Display or hide the Instagram header section (default: On)
It contains the user's information like the Instagram profile image, username, number of followers and the "Follow" button
Number of images per row:
Set the number of images displayed on each row (default is 3)
Number of rows:
Set on how many rows to display the images (default is 1)
Image gap:
Set a gap between images (default: No gap)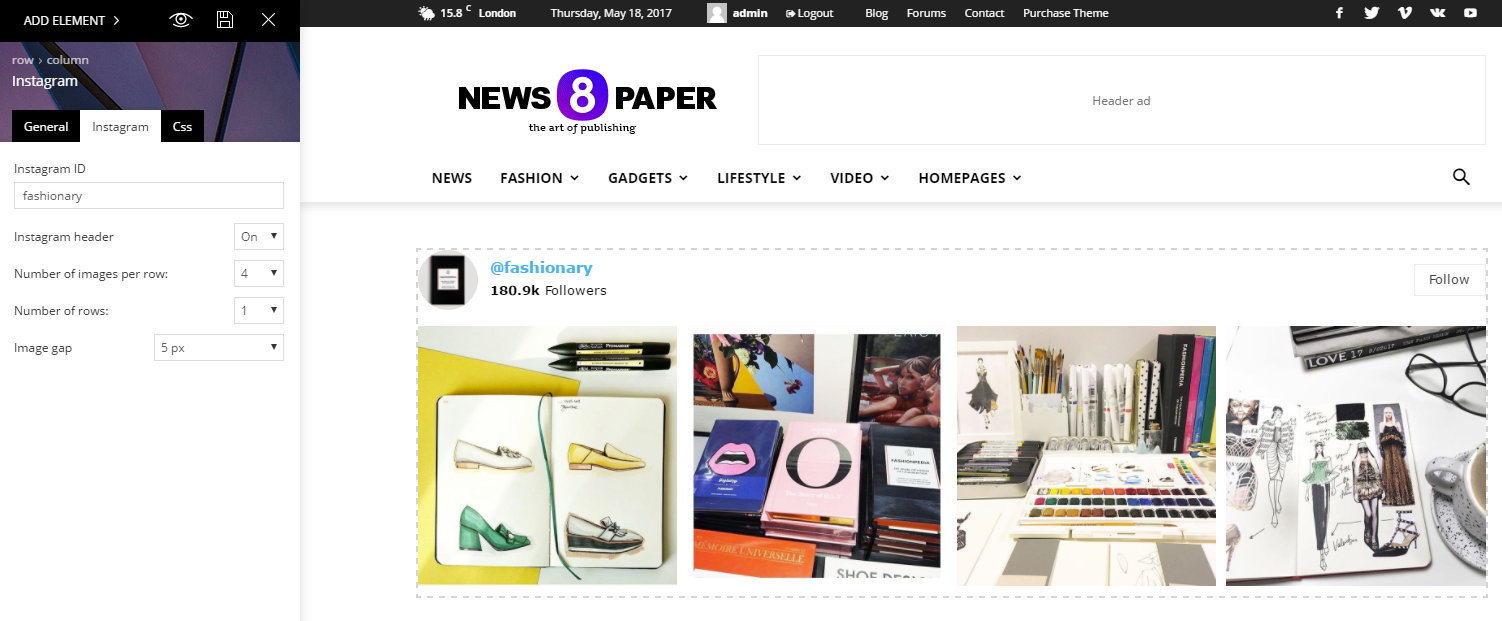 In case Instagram cannot grab the account data
Recent changes made to the Instagram social network can sometimes cause the default widget implementation to not be able to grab the data for certain accounts.
In this case you will need to connect to your Instagram account through an access token so please use the following steps:
Now your Instagram account will be connected to our widget and it should grab the data properly.